Welcome to the Atlanta Open!
Atlanta host of the 1996 Olympic Games, has so much to offer. It's a wonderful city with appeal for all ages. Restaurants, shopping, art galleries, museums, and of course, the original Atlanta Underground. Come spend the weekend dancing with us, and while you're here, see all of the amazing things Atlanta has to offer!
We are pleased to be back at the newly-renovated Hyatt Regency on Peachtree street with first-rate accommodations. There's a fabulous new dining area, a first-rate bar and lounge, wireless internet access, a 24-hour gym, and Yoga.
The 2016 Atlanta Open will once again featue the "Best of the Best" Challenge, where the winners of each category in the A, B & C divisions will face off for the opportunity to compete in the Grand Slam event at the Ohio Star Ball. Who will be North America's Top Pro-Am Couples? You'll have to join us in Atlanta in May to find out!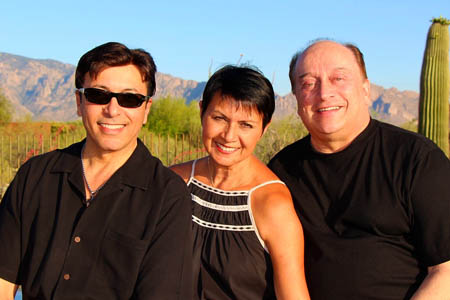 Atlanta Open... Where the best of the best come to compete!
Sam Sodano, Debbie Avalos
and Sarwat Kaluby
Organizers