Welcome to the Atlanta Open!
Atlanta Open will celebrate our 37th year in 2019 and we want you to join us!
We are excited to be at our new venue...the trendy and totally cool Atlanta Marriott Marquis. Southern hospitality at its finest will greet you from a hotel staff that loves Atlanta Open and taking good care of the dancers. Right in the heart of the city, there is so much to see and do! Take a moment to step outside....you're within walking distance of so much history and beauty.
The 2020 Atlanta Open will once again featue the "Best of the Best" Challenge, where the winners of each category in the A, B & C divisions will face off for the opportunity to compete in the Grand Slam event at the Ohio Star Ball. Atlanta Open is one of the original Best of the Best competitions. Who will be North America's Top Pro-Am Couples? You'll have to join us in Atlanta in May to find out!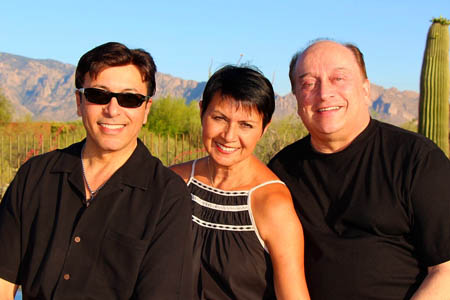 Atlanta Open... Where the best of the best come to compete!
Sam Sodano, Debbie Avalos
and Sarwat Kaluby
Organizers